Specialising In -
Water Features
Custom design and construction of natural rock and pre fabricated waterfalls, water features and fish ponds. We have experienced in all types of compositions.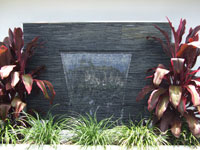 Sheer decent and block rendered catchments, natural creek beds, and reconstituted sandstone pre-fabricated. We also provide quality repairs, maintenance, and consultation.
Rock Work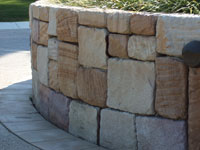 Ground Breaking Approach to Rock Work
We are experts in all types and styles of rock work design and construction, including sandstone, bush-rock, slate and quarry rock. We can build anything from steps, walls and pillars to pathways and features - just ask! We have the ability to transform your next rock project into a one-of-a-kind masterpiece, utilising our custom designs, expert stone pitching and our eye for detail. We are specialists in rough face sandstone ashlar walling.
Our Latest Works